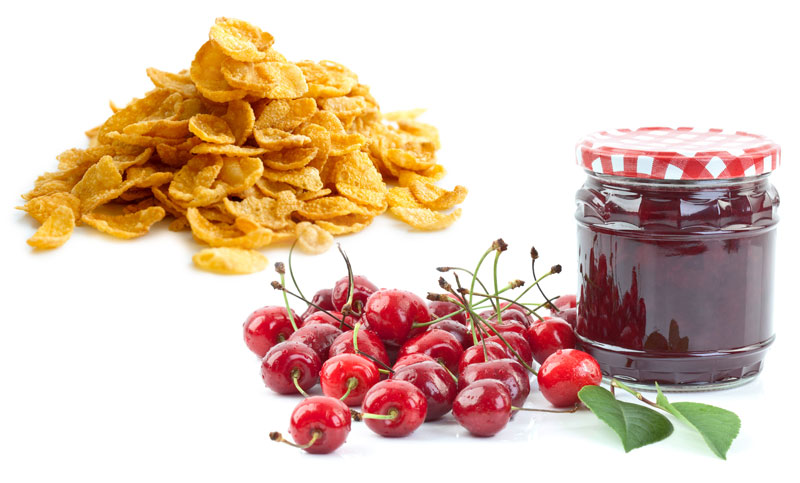 With our help, food can be made sterile and dry and packed as airtight.
Our solutions disinfect, sterilise, clean and dry preserving jars, bakery products, ready meals and foodstuffs that are filled into plastic containers. In addition, they securely shrink foil sleeves around bottle openings.

The widespread use of technical installations and automation has become a standard feature of food production. Nevertheless, many processes in that industry continue to be supported to a significant extent by manual work. Here our individually designed plants contribute to an economical and optimised process.

Our installations are used, to name just one few example, for drying cornflakes after they have been enhanced with sticky or moist additives such as honey. Another of our customers produces coffee filters that are impregnated with aroma. These moist paper filters are dried in one of our special installations and then stacked for packing.

Freshly filled jars of olives or gherkins are cleaned and dried. A protective film is shrink-fitted around the caps of sauce bottles. Ready-made meals are sealed airtight with a plastic lid.